Formes is the creative practice of Clemency Jones.
Focused on materiality and sustainability, with a love of the handmade and an intrinsically inquisitive nature, Formes is a space for exploration.
STUDIO
I work primarily across print and rug-tufting to create functional artworks. Drawing inspiration from both personal experiences and the natural world, I aim to explore the potential of my creative practice to act as a tool for healing.

Fascinated by craft histories and the notion that we can engage with these through our own making, my practice is ever-evolving and thrives off experimentation.

During my recent Masters project I have started to explore E-Textiles through the sensitive incorporation of electronic and sound elements into my commemorative work. I am excited to develop this further and am open to collaborations in this field.
Head to STUDIO for a glimpse of some recent pieces and projects.
SHOP
A range of products to be worn, used, or framed.
Since 2017 I have created three collections of unisex t-shirts, using organic cotton and screenprinting hand-drawn designs using solvent-free inks. Each t-shirt design is inspired by a different artist or creative pursuit. These products encapsulate my desire to create everyday garments with an artistic sensibility.
As my practice progresses more items will be added to the shop, fluctuating between printed editions and one-offs.

SHOP now.

I take on a limited number of commissions every few months for bespoke tufted pieces. Please get in touch to discuss this with me.
BIO
From 2020-21 I studied for a Masters in Textile Design at Chelsea College of Arts, UAL, graduating with a Distinction. I spent the year exploring commemorative textiles, and reflecting on my own experiences of loss to develop a personal ritual of commemoration through acts of making.
In 2019 I was awarded the Kay Sekimachi Scholarship to attend a Fibres workshop at Haystack Mountain School of Crafts in Maine, USA.
I graduated from the University of Leeds with a BA in History of Art with Museum Studies (International) in 2016. During this time I undertook an Erasmus year at the University of Copenhagen, where I studied at the Centre for Textile Research.
I am currently living and working on an island in the River Thames, where the natural environment provides endless inspiration.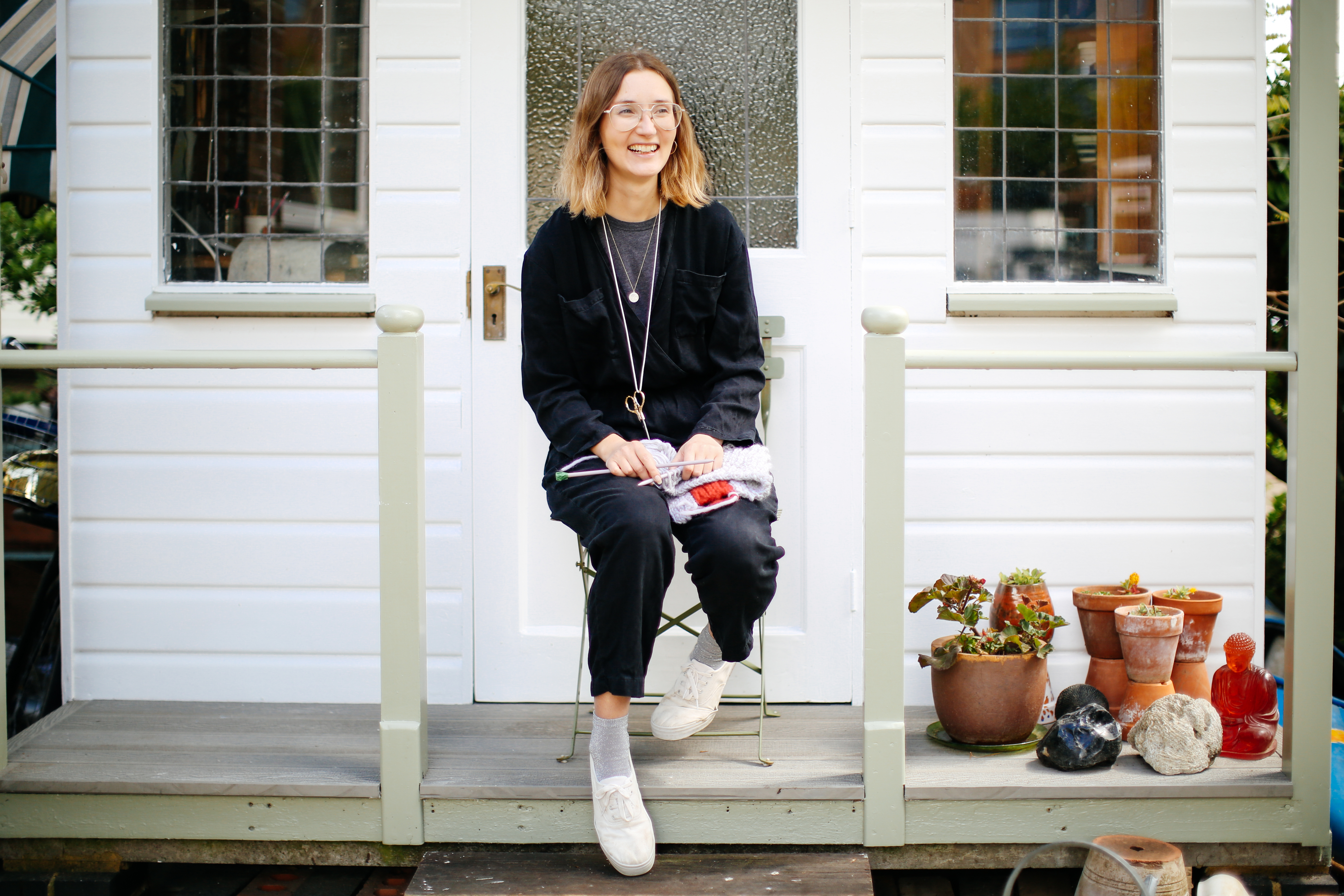 Photo by Alys Tomlinson, 2021